Confession: I, like many others, am guilty of supporting unethical practices for the sake of fashion. While thrifting certainly alleviates many of my ethical concerns, I also get my kicks from the likes of H&M, Forever21 and Target, each of which are guilty of more than a few ethical violations including poor environmental and labor practices.

Still, I have my limits. I can honestly say that after reading this, I will never toss a dollar over to Louis Vuitton.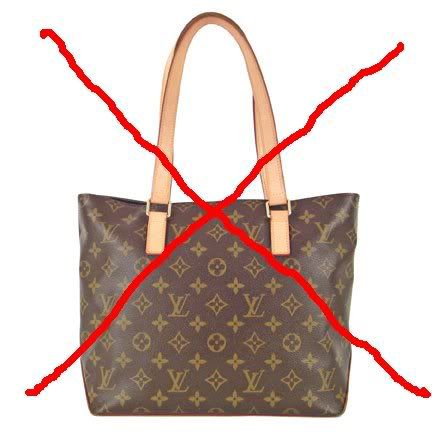 The design house has sued artist Nadia Plesner for copyright infringement. Plesner, an artist with Designers for Darfur, designed this t-shirt for the organization, the proceeds of which contribute to fight the genocide afflicting the region.




Plesner's image crticizes the values of the public in light of terrible world events - it implies that, instead of being outraged by the tragedy of Darfur, many people are interested only in celebrities. "I felt horrified by the fact that even with the genocide and other ongoing atrocities in Darfur, Paris Hilton was the one getting all the attention," Plesner said. Vuitton's lawsuit follows a cease-and-desist letter that read, "We cannot help noticing that the design of [your] product includes the reproduction of a bag infringing on LV's intellectual property rights."

Louis Vuitton should be ashamed. The brand seems perfectly happy to poise itself as being emblematic of status and luxury. LV is a willing participant in a culture that feeds off of wealth and elitism. Plesner cleverly used the image to make a potent observation about our society. Her art also funds a terrific cause - and the fact that Louis Vuitton is trying to sponge off of funds intended to serve victims of Darfur is nothing short of disgusting.

This is one of the most offensive examples of elitism in the fashion industry in recent memory. It is highly doubtful that Plesner's work is effecting LV's sales in any way, and so I can only interpret this lawsuit as an exercise in greed. Meanwhile, the victims will ultimately be those already victimized in Darfur.

Or, a bit less articulately: Fuck you, Louis Vuitton.