I have previously expressed my anguish over my large feet. Having large feet is quite the cross to bear for a fashion junkie. Sometimes it makes me feel like a genetic mutant fluke, much like this gentleman:




This new group on Flickr is dedicated solely to the celebration and exhibition of vintage shoes. Only once in a haley's comet am I able to cram my bull hoof into a vintage pump, but I can't help but admire the photos and dampen my thighs with envy-drool. Here are a few examples: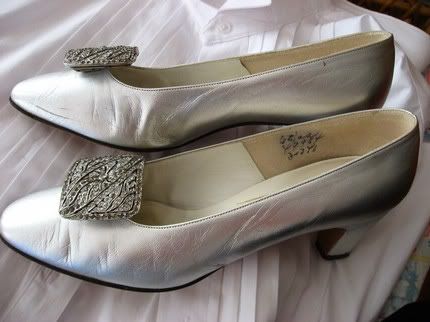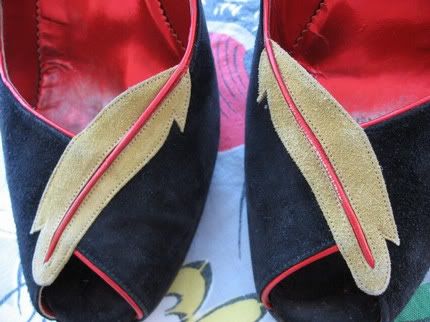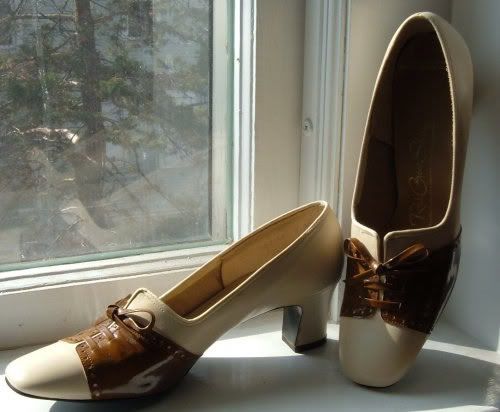 I did get to thinking, though - why have women's shoe sizes become so much bigger? Toward the end of the 19th century, the average woman's shoe size was about a three...these days, the only person I can think of who would wear a size three is someone with a wooden peg for a leg.

This charming artcle, originally published in The New York Times in 1911, discusses the increasing sizes of women's shoes. The article's title, "Sure Sign of Woman's Emancipation in the Increased Size of her Shoes," summarizes the article's findings. It boasts that women (drum roll, please...nay, 1000 drum rolls,) actually use their feet now. They golf! They hold certain sales jobs! It is no longer vulgar for those of genteel stock to walk! These revolutionary developments in the feminine lifestyle meant that women could no longer exchange comfort simply to have dainty feet. Like the oft-cited Chinese foot binding ritual, turn-of-the-century American women faced similar pressure about the stature of their feet: "Several women of forty who are daughters of gentlewomen recalled that when their mothers were girls it was really not considered ladylike to wear a larger shoe than 2 or 2.5. No girl could do it and still be considered a belle. Certainly she could not so consider herself if she were unable to squeeze into a shoe of about that size."
(Note: if a 2.5 or less is required to be a belle, I suppose that makes me a gong.)

I think it is interesting that people were discussing the increasing shoe size of women even 97 years ago. Based on other souces, rising shoe sizes are based on several factors: increases in average weight, more effective nutrition, the decrease of practices like foot binding and the tendency of women to buy shoes that actually fit them.

Or, a cause that I champion: bum luck.