I happen to be one of those rare people who was naturally born with pale pale skin and hair so dark it is nearly black. Make-up is always a challenge - several lines don't even make shades light enough for me, and it is easy to over-do it on color.

Still, lately I am craving a cherry pout. I love wearing red lipstick, but it seems as if I always get it on my teeth, my food, my cup, and any other thing that could make contact with my lips. It also seems to fade and I have trouble finding the right shade. I am terribly worried about achieving this decidedly unflattering effect:




Especially since I have that top in 11 colors and never leave the house without my pumpkin.

There are many famous ladies with my coloring who manage to pull off the look without looking threatening.




Ashley Judd is pretty divine.




Though I personally have never seen the resemblance, not a week goes by in which I don't get told by a random stranger that I look like Anne Hathaway. It must be the hair and skin.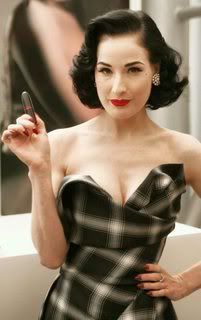 You know what? I adore this woman. This post is actually about to devolve into a brief homage to Ms. von Teese. She always looks really terrific, except for when her favorite accessory was Marilyn Manson.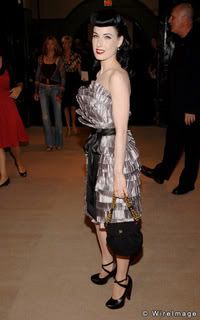 That felt nice. Remember how a few days ago I said that I try not to post photos of celebrities? Clearly I cannot be trusted.

Anyhow. If you look closely at the first photo of Dita, you can she is holding a tube of lipstick. I suspect it is a tube of MAC lipstick. I decided to browse the shades MAC has to offer, and I found this. It is called Russian Red, and it looks like the perfect shade I've been searching for...not to mention I am mad about all things Russian, and so it seems like a match made in a very superficial heaven.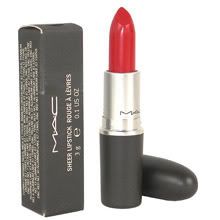 I think I'll have to try it out despite the fact that expensive lipstick makes me convulse a little.