In many ways, I think that fashion blogs have really chipped away at the relevancy of fashion magazines. I still read them, but their places of prominence in my life have been usurped by real girls with more style and creativity than a lot of the women pictured in conventional magazines. Blogs are also more frequently updated, so it is nice to get a dose of style every few hours rather than every month.

Also, print publication bears the burden of having to reach a wide audience and the scope of fashion magazines thus tends to be somewhat broad and safe. Magazines, in my eyes, tend not to take the risks with clothes that many internet fashion stars do.

Still, I have a soft spot for Lucky and a few other magazines that I pick up each month. Lucky has a knack for putting together outfits that are polished but not terribly boring, and its looks are much more accessible than those in, say, Vogue or Elle. It has a friendlier and less elite vibe to it, and I love their website. If reading Vogue is an escapist fantasy for me, Lucky is more of a field manual - I can actually apply a lot of their tips and ensembles rather than simply daydreaming. Lucky is especially valuable for professional outfits that are fresh and creative. Here are some outfits in the new issue, part of a series of a month's worth using only a few select pieces. The magazine really is a mix-and-match tome.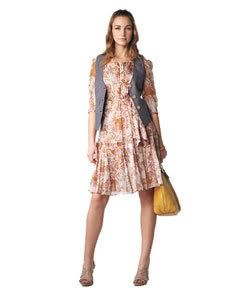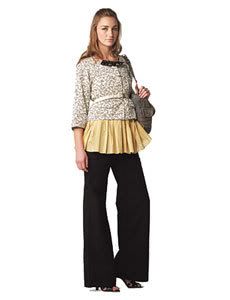 Also, the website has a fun feature called "Does This Outfit Work?" in which they help a woman tweak her ensemble a bit.




...I am a bit puzzled as to why Ali Larter is on the cover again. I could have hallucinated, but I think she was their cover girl just a few months ago. She's a bit random to be such a frequent repeat, isn't she?