As far as national megastore chains go, the convictions of most fashionistas can probably be summarized as follows:



= YES!



= NO!

My adoration for Target is considerable, indeed. I could wander the store for hours. I am excited to thumb through the Jovovich-Hawk line in a few days. Wal-Mart is a great go-to for basic necessities, but the store's fashion offerings are easy to regard with skepticism.

My change of heart was instigated by a pair of shoes. A few months ago, while on my way to the sewing supplies section, a delightful pair of black brogue pumps caught my eye. They were cute and $14.92. I bought them, and I am in love. They are my most comfortable pair of heels to walk in and I can and do wear them with a wide range of items. They have become one of my favorite and most versatile pieces. And they are from Wal-Mart. Is this a paradox? Are they an anomaly?

I decided to investigate further. I browsed all of Wal-Mart's apparel on its website and selected an outfit that I would wear.

This dress: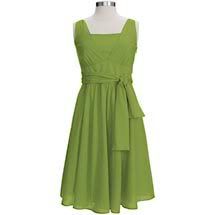 ...over this top:




...with this charming little tote:




...and these cheeky booties:




Conclusion: Piece by piece, Wal-Mart duds aren't all bad. When all of their items are lumped together, as in the store, they look scary. But the brave would be able to find a few diamonds in the rough.

This analysis is a solely aesthetic one. I haven't taken the evils of the Wal-Mart empire into account. That would be another post, or book.