1. It is in the country that brought us pizza. Yum.

2. The D&G and Moschino Cheap & Chic lines at the Fall Ready to Wear Shows.

D&G: I love the print mixing in this collection. It stays in the same print family (plaids and checks) and adds a lot of depth to the entire look rather than competing piece by piece for attention. It has the effect of looking natural rather than forced.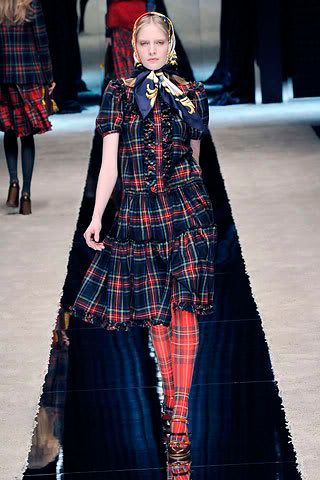 I am not quite sure how I feel about the scarves, though. What do you think? More Thelma and Louise or Orthodox babushka?

Moschino Cheap & Chic: I am into these two looks which incorporate some interesting updates to the traditional suit. I have been thrifting a lot of suits lately, even though it is a section of the thrift store that I've ignored in the past. There is something so polished and fly about a well-accessorized suit, and it is exciting to mix and match the separates.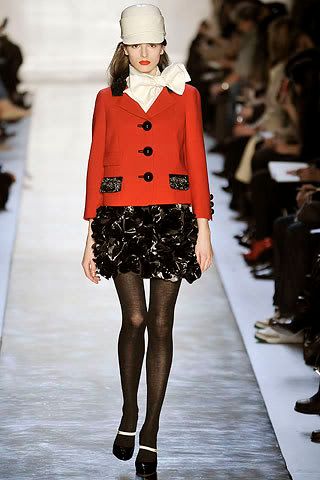 I love this. It incorporates several of my favorite things - namely, the color red, a bow-collared blouse, large buttons and a lush textured skirt - into a succulent fashion sandwich.




I love the print on here. It reminds me of an infinite game of tic-tac-toe in which everybody wins. I like the reference to the shape of 80s blazers, and the blue and white are splendid with the punchy red handbag. It is a bit of a shame, though, the model's head is tied on.