I am charmed by the witty and cheeky jewelry offerings at Hella Good Boutique.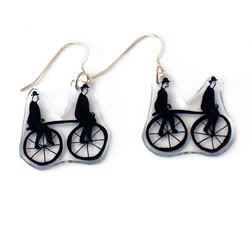 Tandem earrings! Whenever I see this kind of bike I think of that silly old "Daisy, Daisy, give me your answer, do" song. It is a bit obscure, but basically the conclusion is that Daisy would look sweet upon the seat of a bicycle build for two.




This brooch is about heroism.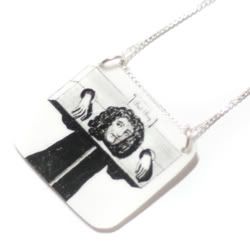 This necklace is my favorite. Is this not the cutest accessory depicting an 18th Century man in the stocks that you've ever seen? It's such a bizarre reference for a piece of jewelry to make that I cannot help but bow to it.

Well played, Hella Good. Well played, indeed.