Fashion week is over and many of us have spent the last several days looking at coverage of dozens of shows - finding pieces to covet, to sneer at, and to recreate by thrifting. Exhibiting these looks were countless models from all over the world.

Whenever I look at contemporary runway photos, I cannot help but lament at the look of the models themselves. No, I have no interest in contributing to the debate on model size - the dialogue about the bodies of these women has run its course and I have no input that hasn't been made. My problem with modern models is not necessarily their physical measurments, but rather how they are presented in runway shows: it is as if they are styled to be lifeless. Indeed, far too many models are devoid of facial expression and exude no humanity at all. This is a sharp deviation from runway models of the 1990s, whose appeal was a combination of the way they presented clothes and their own images and personalities.

Naomi Campbell is smiling!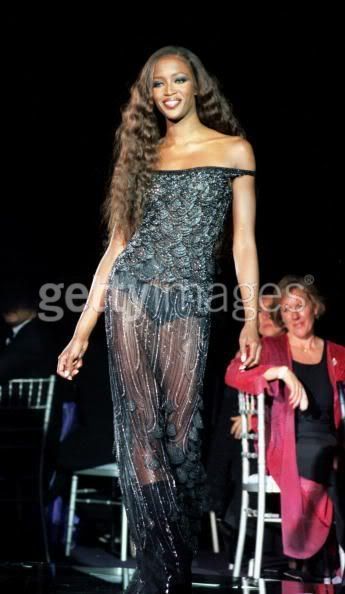 Cindy Crawford, my all time favorite:



Even in black and white, Claudia Schiffer is the picture of vitality:



These women are full of life. They strut with passion and exuberance. In the 1990s, a spectator saw the clothes and the woman. Sure, they are outrageously stunning. But they are also sassy, healthy, fresh and human.


Here are three typical models from fashion week:

Kinga Rajzak, in Phi: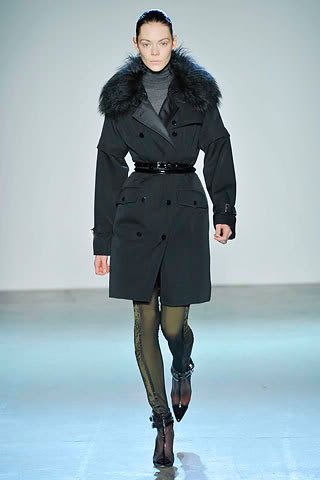 Ali Stephens, in Calvin Kline:



A model in L'wren Scott, whose name was appropriately not given: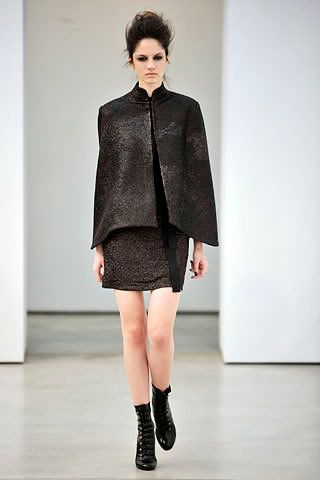 A zombie:



Please understand that I do not mean to attack these specific women, or models in general. Clearly, they are all beautiful. Furthermore, I imagine they are following very specific and clear orders. I have read several places that one way that the fashion and modeling industries changed within the past few years is that runway shows shifted in focus so as to completely zero in on the clothes: hence the shrinking models with faces presented in such a way as to divert no attention from the ensembles. This disturbing concept was made literal on Anna Mariya Urazevskaya at Marc Jacobs:




What is Jacobs trying to say with this? By dehumanizing models so severely, the entire industry is sending a very negative message to its clients and to the women who look to high fashion for inspiration. It implies that the appeal of a woman is inherently limited and can only be purchased (and, in the case of fashion week designers, for a very high sum.) I am bothered by the fact that fashion houses seem to believe that women will not want to buy clothes modeled by a person who betrays any evidence that she is a thinking, breathing person.

Maybe models styled like this really do focus one's eye on the clothing - but what does that say? Clothing is something that people wear. They choose certain items to express themselves, to flatter their figures, to make their skin glow. They wear the things that they do to bring out the best in themselves. Anyone will attest to the fact that a girl wearing a dress that is just perfect for her doesn't only make her look great, it makes the dress look great. When designers attempt to decontextualize their collections this way, the product's merit suffers.

As these clothes are indeed made for women who presumably move around, smile, laugh and emote in countless other ways, I want to see models who look like they are living. I want to see women with spark.

EDIT: Elaine has informed me that the L'wren Scott model is Danijela Dimitrovska. I am happy to hear that she has a name, because Style did not give her one.