While bumping through all of the photos from fashion week, I was shocked by how much I liked Diane von Furstenberg's collection. Although I think she crafts a nice dress, she has historically been far from one of my favorites - I was especially alienated by her tiki-vacay-is-it-a-cover-up-or-actual-outfit spring collection.

But her fall collection is one of my favorites so far. I especially like the collection's use of contrast - it is playful while being sophisticated. One of my favorite examples of contrast is the way she paired light, silky, almost lingerie-esque dresses with heavy knits or blazers.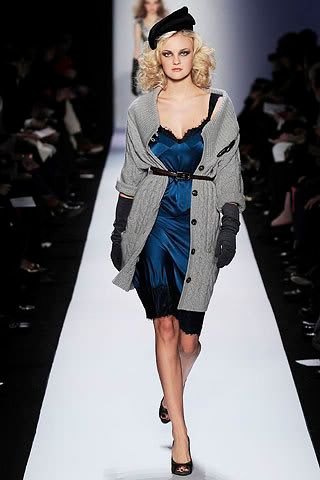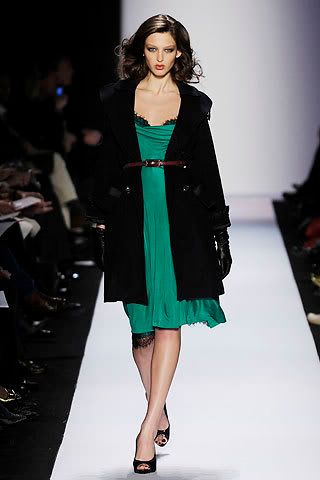 Ordinarily, I definitely shy away from lingerie-inspired looks. Lately, though, I have been on the hunt for a pretty old nightgown to wear as a dress (a desire that grew far more acute after this post from Liebemarlene Vintage.) I think that under something more menswear-y, the silky and sappy can become very wearable.

That said, all I have found so far at my local thrift spots are silly printed flannel pants.