One of my favorite TV shows has got to be The Mary Tyler Moore Show, the 1970s working girl classic. The main character is Mary Richards, a forward thinking style maven holding her own amongst the boys. As far as I know, such a feminist concept was pretty unprecedented on TV at the time. Mary has a certain je ne sais quoi which I have tried to emulate in my outfits, I love her confidence and giant smile and would gladly skin a kitten to get my mitts on some of her duds.




I love the tucked in turtleneck and pleats. And any beverage would be sweeter when sipped from such a sweet little cup.




She is rocking the burnt orange, and I am smitten with the collar and buttons here.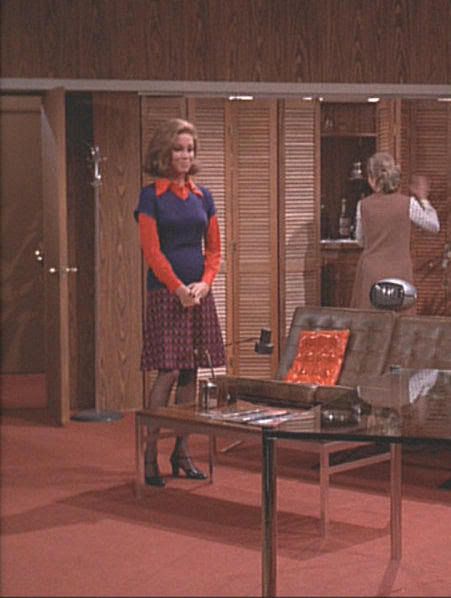 I love the orange on navy with the unexpected crimson based print on the skirt.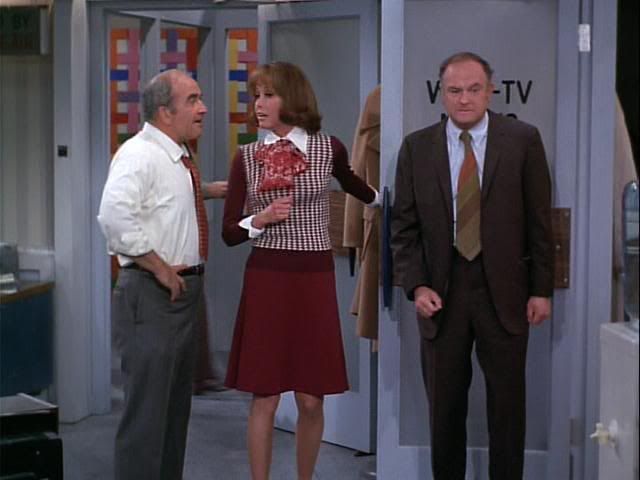 I love a lot of things about this, but I especially love the scarf at her neck.

I am just about ready to throw my hat into the air.