Last night I watched the 1934 classic "It Happened One Night," which was one of my favorite movies as a kid. I must say that I was enamoured with the smart, chic travelling suit donned by Ellie Andrews, played by Claudette Colbert: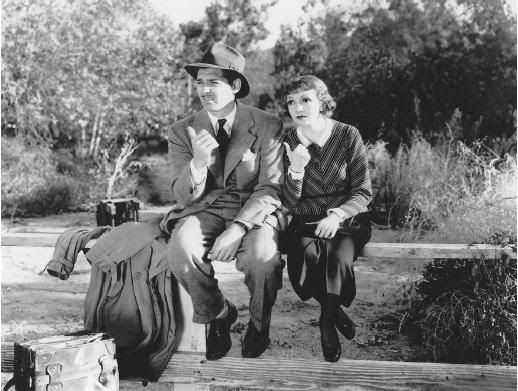 It is fitted perfectly, with a sweet collar and print to boot. I'll be on the lookout for a vintage jacket with button and collar details. I also love the look of Ms. Colbert's quintessential '30s bob and exaggerated make-up.

I also advocate accessorizing any outfit with Clark Gable.