Like most fashion bloggers, I have been keeping up with Season Four of Bravo's Project Runway. I thought it high time to put in my two cents and express my enthusiasm for Christian, for whom I am gunning. I love that he is a sassy little brat and that his haircut is a shape that does not occur in nature. Moreover, I am smitten by the chic high drama of his designs. I would wear everything he has produced, and his pieces make such clear and strong statements. He is by far the youngest in the competition at only 21, which I think speaks volumes for his talent. I think he has far outshone the other contestants who have years more experience in the field.

He is also the most entertaining to watch, and he is always straightforward in deeming something "fierce" or a "hot mess."

Behold his artistic, luscious work: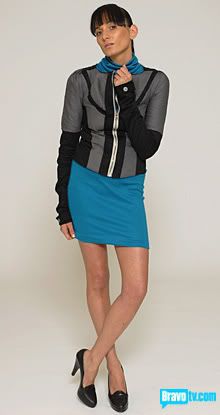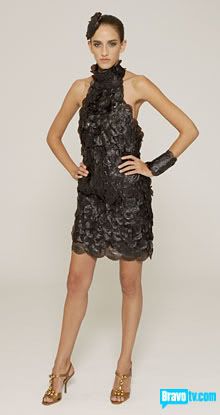 How can he get auf'd when these ladies are dressed to the neins?