I get a kick out of looking at street style sites from cities that are less represented, or less commonly associated with fashion. These rockin' couples hail from Tel Aviv.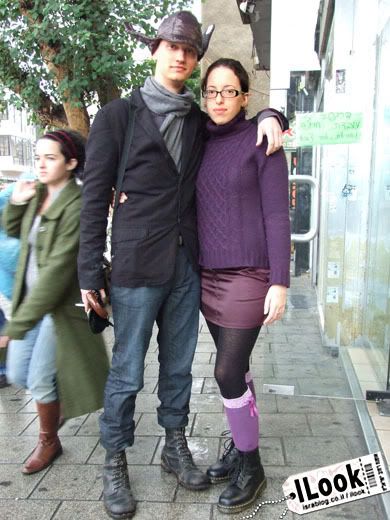 She makes the heavy black lace ups look as demure as cherry-scented pink ruffles with the sweet little socks. And his hat is curled up at the edges, just like my mouth. Because I am smiling.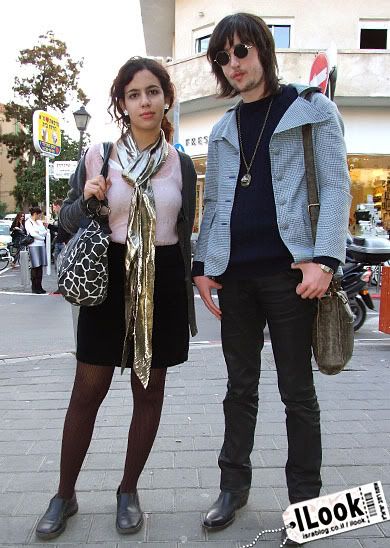 This lady makes a long gold lame scarf look as natural as a tee shirt. And him? Someone needs to apologize to Mark David Chapman about the last 27 years of his life, because John Lennon never actually died.